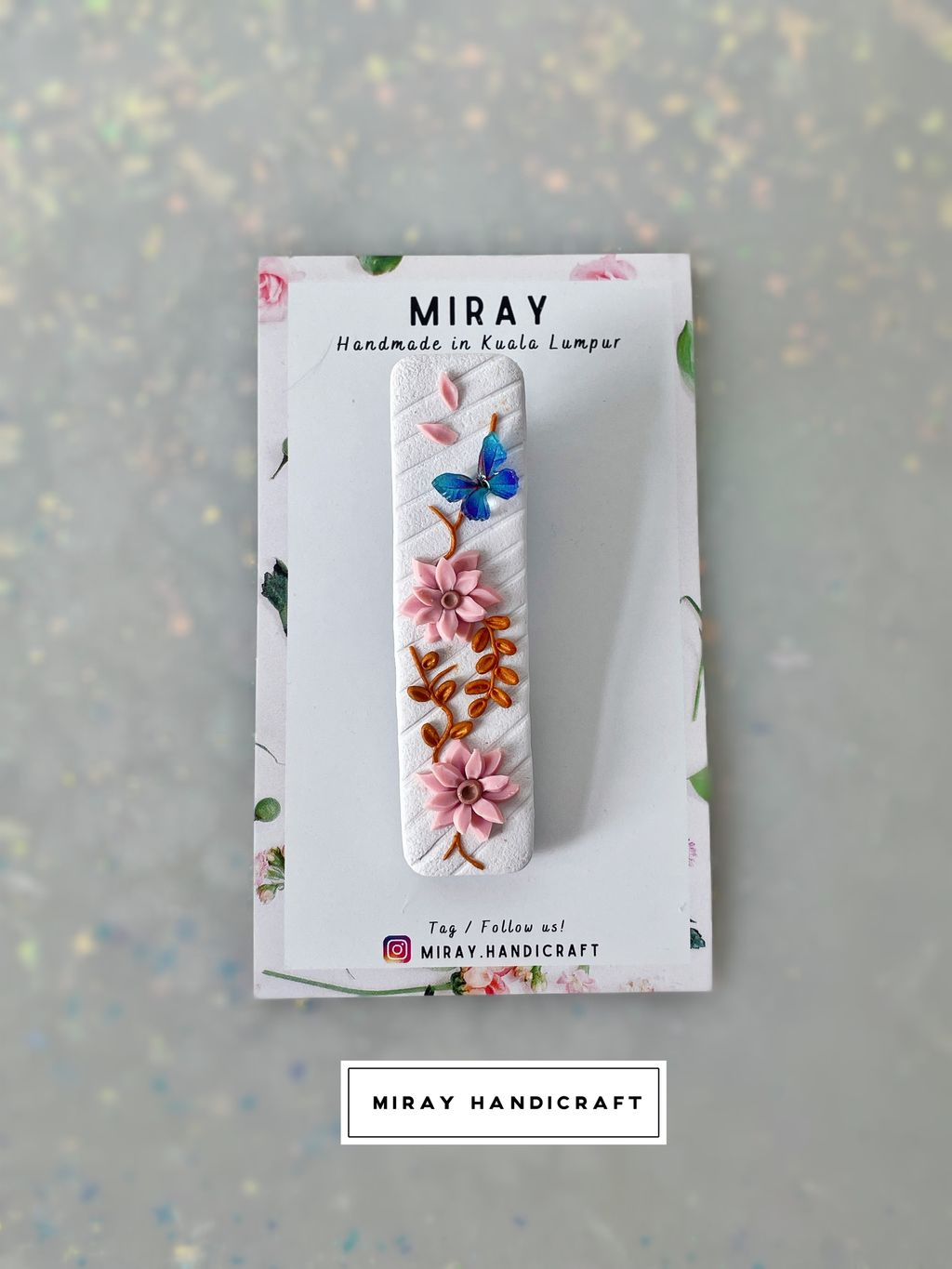 Dahlias by the window Hair Clip
Hair Clips design are handmade using baked polymer clay. Each petals, leaves and lines are handmade one by one, carefully shaped before being placed on another layer of polymer clay base with an acrylic butterfly. This set comes as 1 piece only.
Hair clips are light and durable, about the weight of a coin. Weight stated below is for minimal shipping price calculations.