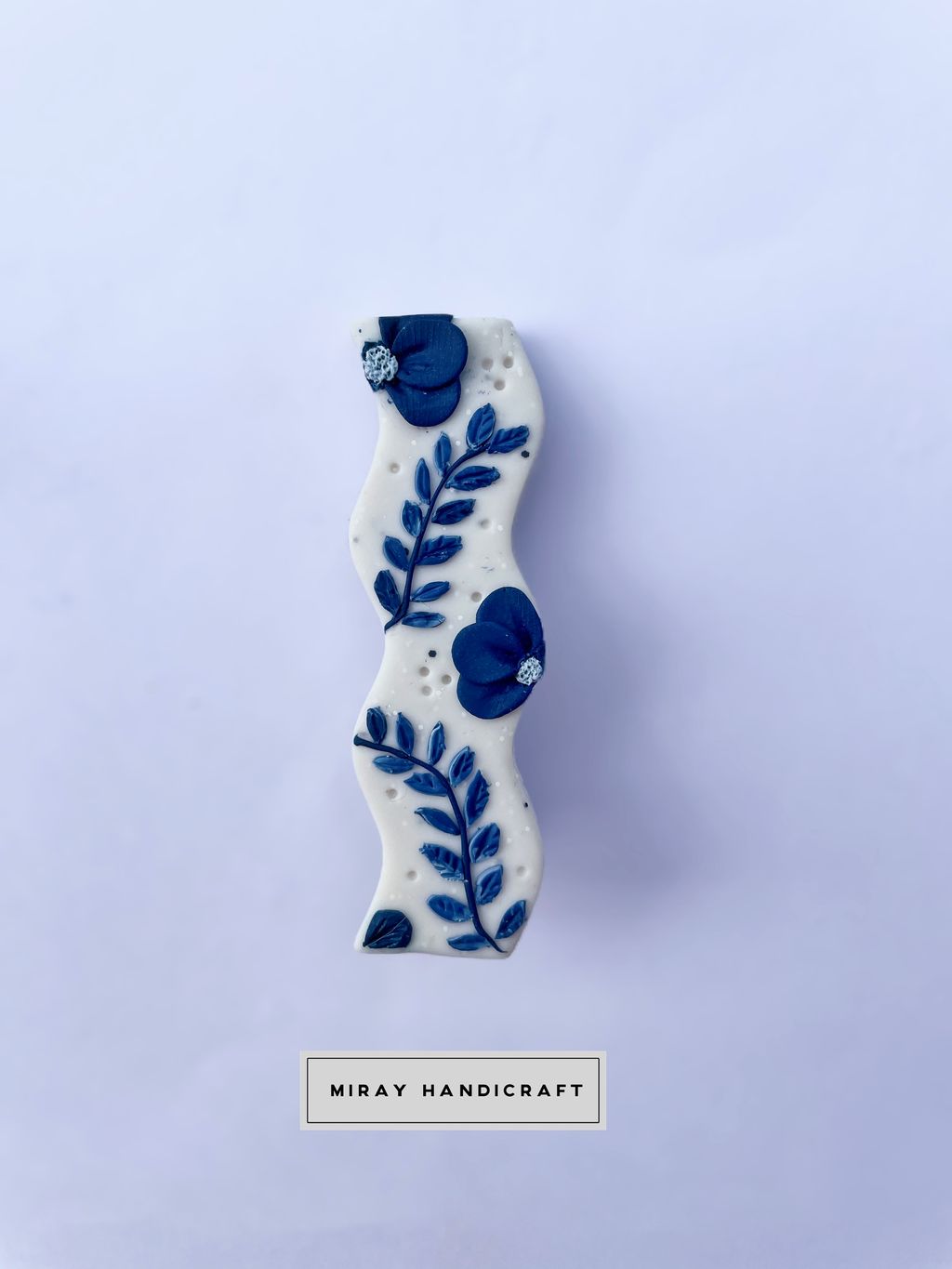 Hair Clip in Porcelain Blue White
Hair Clips design are handmade using baked polymer clay. Each leaves and petals are hand cut and hand shaped one by one without using any moulds. This set comes as 1 piece only.
Hair clips are light and durable, about the weight of a coin. Weight stated below is for minimal shipping price calculations.