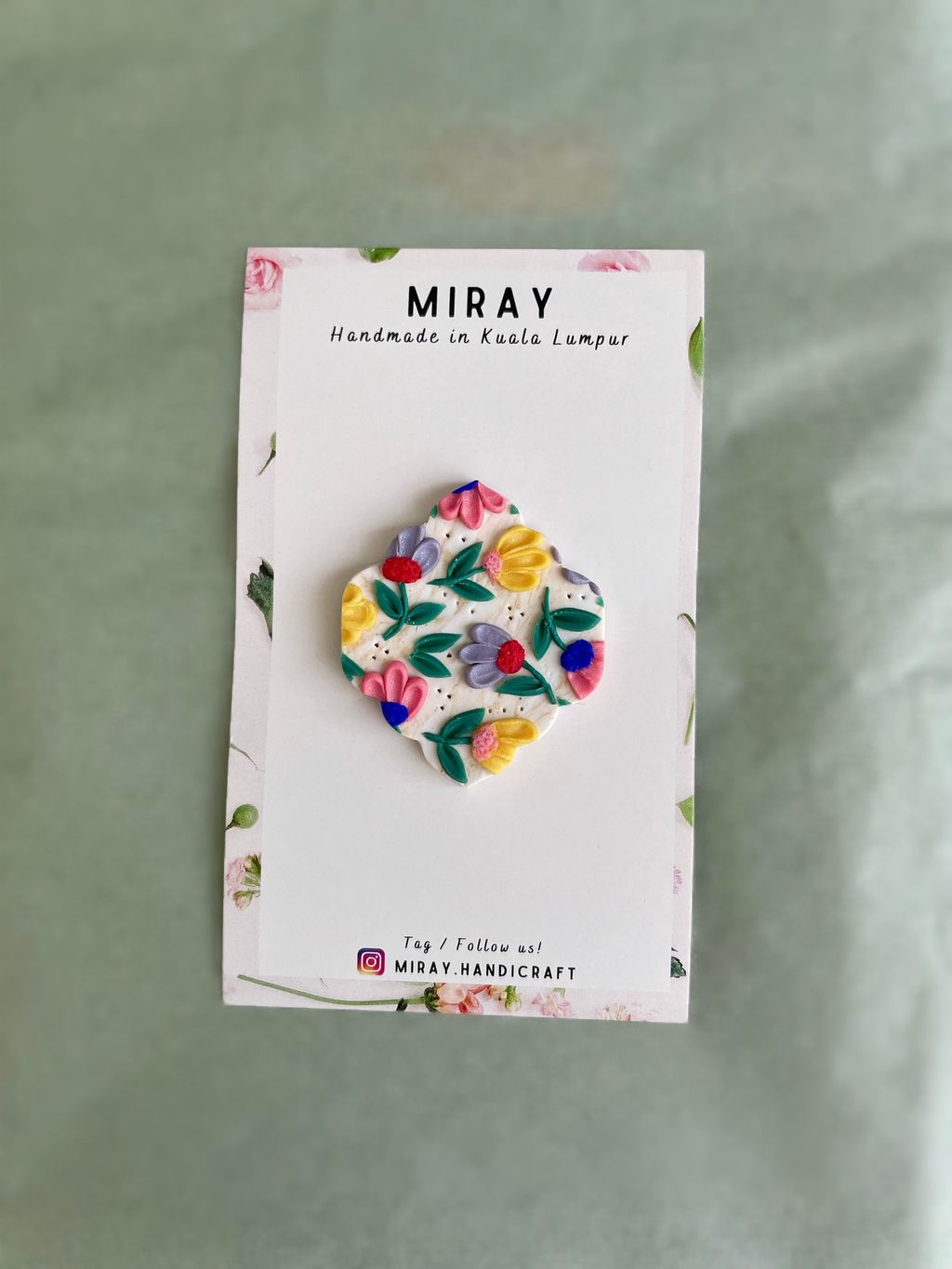 Brooch is entirely handmade using polymer clay. The Tulips are in a mix of vibrant colours to symbolise happiness and celebration. Brooch is 3cm width. A cute addition to your wardrobe.
Also available as Earrings studs. You can find them in the Shop All > Studs section.
Comes with complimentary wrapping with no extra charge.